Cross-Forest, a project for harmonisation and promotion of open forest data
Share
Fecha de la noticia: 22-07-2021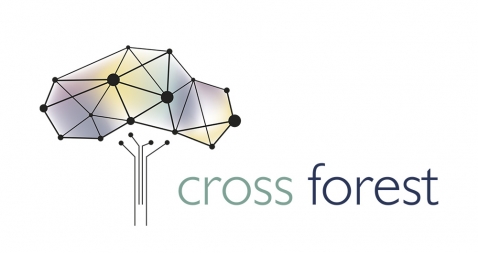 The Cross-Forest project combines two areas of great interest to Europe, as set out in the Green Deal. On the one hand, the care and protection of the environment - in particular our forests-. On the other hand, the promotion of an interoperable European digital ecosystem.
The project started in 2018 and ended on 23 June, resulting in different tools and resources, as we will see below.
What is Cross-Forest?
Cross-Forest is a project co-funded by the European Commission through the CEF (Connecting Europe Facility) programme, which seeks to publish and combine open and linked datasets of forest inventories and forest maps, in order to promote models that facilitate forest management and protection.
The project has been carried out by a consortium formed by the Tragsa Public Group, the University of Valladolid and Scayle Supercomputacion of Castilla y León, with the institutional support of the Ministry for Ecological Transition and the Demographic Challenge (MITECO, in Spanish acronyms). On the Portuguese side, the Direção-Geral do Território of Portugal has participated.
The project has developed:
A Digital Services Infrastructure (DSI) for open forest data, oriented towards modelling forest evolution at country level, as well as predicting forest fire behaviour and spread. Data on fuel materials, forest maps and spread models have been used. High Performance Computing (HPC) resources have been used for their execution, due to the complexity of the models and the need for numerous simulations.
An ontological model of forest data common to public administrations and academic institutions in Portugal and Spain, for the publication of linked open data. Specifically, a set of eleven ontologies has been created. These ontologies, which are aligned with the INSPIRE Directive, interrelate with each other and are enriched by linking to external ontologies. Although they have been created with a focus on these two countries, the idea is that any other territory can use them to publish their forest data, in an open and standard format.
The different datasets used in the project are published separately, so that users can use the ones they want. All the data, which are published under CC BY 4.0 licence, can be accessed through this Cross-Forest Github repository and the IEPNB Data Catalogue.
4 flagship projects in Linked Open Data format
Thanks to Cross-Forest, a large part of the information of 4 flagship projects of the General Directorate of Biodiversity, Forests and Desertification of the Ministry for Ecological Transition and the Demographic Challenge has been published in linked open data format:
These datasets, along with others from this Ministry, have been federated with datos.gob.es, so that they are also available through our data catalogue. Like any other dataset that is published on datos.gob.es, they will automatically be federated with the European portal as well.
The predecessor of this project was CrossNature. This project resulted in the Eidos database, which includes linked data on wild species of fauna and flora in Spain and Portugal. It is also available on datos.gob.es and is reflected in the European portal.
Both projects are an example of innovation and collaboration between countries, with the aim of achieving more harmonised and interoperable data, facilitating to compare indicators and improve actions, in this case, in the field of forest protection.