Health and open data
Share
Fecha de la noticia: 11-09-2018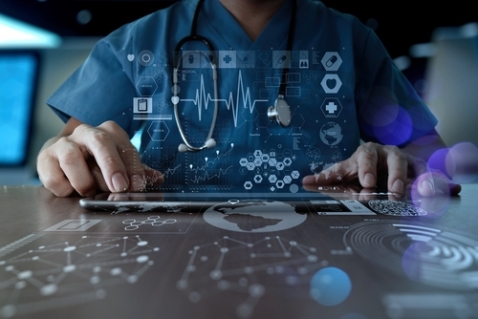 Health is one of the priority development fields in this century. Most analysts agree that health management - from all possible perspectives - will change radically in the coming years. The analysis of health data will set the way forward in the coming days.
The life expectancy of developed countries increases as the century advances. In the last twenty years, the life expectancy of many developed countries has overcome the barrier of 80 years on average. Japan, Spain, Switzerland, Singapore, among others, are already above 83 years of life expectancy and the trend continues with a constant growth rate.

Figure 1. Life expectancy in years according to CIA World Factbook 2013.
Take this introduction on life expectancy to motivate the central theme of this article. As we get older, the diseases that affect us evolve. A longer life expectancy does not necessarily mean a better quality of life in the adult and old age. To live longer, it is necessary to develop better health care. Modern societies need to make a successful transition from treatment to prevention. That is: Prevent rather than cure.
But, to improve prevention, we need to know better the risks and anticipate future complications. The analysis of the data related to our health is vital to face this transition. There are many tasks and necessary actions before going on to establish continuous health data analysis strategies.
By nature, data related to health are sensitive data. Personal health data have a direct impact on our work and personal relationships and can have a very noticeable impact on our economy -on both personal and society level-. Among others, The challenges of health data analysis are:
Generation of public datasets.

Standard mechanisms for health data anonymization.

In real time Health data collection tools.

Health data models agreed by the scientific community.

Health data analysis tools prepared for high data volumes.

Specialist profiles, both health experts and data scientists specialized in this field (semi-structured data and semantic technologies).
Digital transformation of health sector
The digital transformation of health sector represents one of the greatest challenges for public and private health institutions and systems. Many hospital in developed countries have begun to digitize some of the most important data related to our health. Especially, those data recorded in the face-to-face visits to doctors. The Electronic Health Records (EHR) and the diagnostic tests (for example, medical image or clinical analysis) are the registers with a higher digitalization degree. While it is true that the digitization degree of these examples can be high, the way they have been considered is different by countries and systems. Transforming historical and analogical clinical records into digital information adds very little value compared to the effort and investment needed. However, tackling the digitalization of clinical records with the focus on the subsequent intelligent analysis of the data can mean a revolution with an incalculable impact. For example, the implementation of ontologies specially designed for the medical domain such as SNOMED-CT radically changes the future exploitation of medical data and enables a superior intelligence layer supported by the future Artificial Intelligence as an assistant to the doctors and nurses of the future.
Some public repositories
There are different repositories where you can find open data sets related to health. Most available data are statistics related to health indicators. However, there are more specialized repositories where it is possible to find data sets to perform advanced data analysis.
For example, the health systems of the United States and the United Kingdom, respectively, publish their health data in the following repositories:
Other multi-country organizations, such as the World Health Organization (WHO) or UNICEF NGO also have open data repositories:
Beyond statistical data, Kaggle, a specialized data science website, regularly holds open competitions for teams to solve data-based challenges. For example, in one of the Kaggle competitions, the challenge was to predict hospital readmissions for diabetes. To solve the challenge, they offer a data set (duly anonymized) composed of 65 records of patients with diabetes and 50 fields that include information on: gender, age, weight, etc.

Figure 2. Excerpt from the data set available for the diabetes challenge.
 
In summary, the systematic analysis of health data opens the doors to predictive medicine. To enable technologies that assist health professionals of the future, it is necessary to build sustainable, scalable and long-lasting data strategies. Collecting, storing, modeling and analyzing health data is the key to a future where healthcare is something more than a mere contact with patients.
---
Content prepared by Alejandro Alija, expert in Digital Transformation and innovation.
Contents and points of view expressed in this publication are the exclusive responsibility of its author.