Aporta Challenge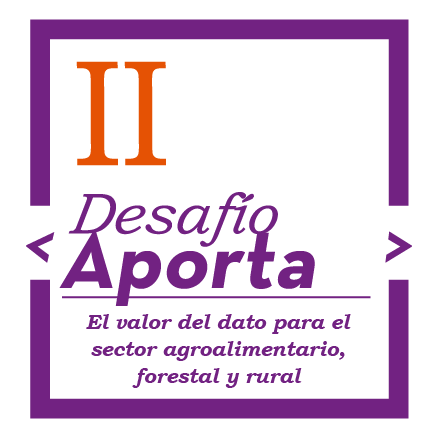 Aporta Challenge 2019
The value of data to the agri-food, forestry and rural sector
We are organising the second Aporta Challenge. With 'The value of data to the agri-food, forestry and rural sector' as its theme, this time round the challenge is aimed at identifying new ideas and prototypes based on open data, which help to improve the efficiency of those sectors, which are fundamental to wealth and job creation.
Our goal is to encourage the direct reuse of information generated by the public sector in order to improve that sector, incentivising the talent, technical ability and creativity of the participants.
02-11-2017

La primera convocatoria de "Desafío Aporta 2017: El valor del dato para la Administración" es un impulso a nuevas ideas asociadas a prototipos que supongan mejoras en la eficiencia de la Administración....