Open call for the third edition of EU Dathaton
Share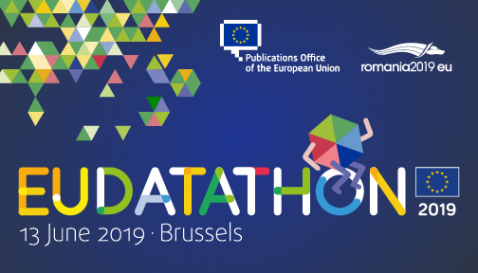 Promote the use of open data in the European Union to generate new ideas, products and innovative services. That is the objective of EU Datathon, which this year celebrates its third edition, organized by the Publications Office and the presidency of the Council of the European Union.
The competition offers participants the opportunity to demonstrate their skills in data-related issues and show their ideas to the world. To do this, they will have to develop applications - web or mobile -, visualizations and insights that combine at least one data set produced by the EU institutions, agencies and bodies with other sources of public or private data.
There are 3 different categories, one horizontal challenge and two thematic challenges:
Challenge 1: 'Innovative ideas through open data'. Participants should develop innovative ideas using open data from the EU. Specifically, they must use at least one data set from the EU Open Data Portal, and combine it with other open or not data sources.
Challenge 2: 'New insights in economics and finance'. Participants will have to develop a new insight, business model or business concept through open data. To do this, they must work with at least one dataset from the European Central Bank, the European Commission's Directorate-General for Budget, the European Commission's Directorate-General for Economic and Finance, the European Investment Bank, the European Investment Fund or Eurostat, and combine it with other open or private data sources.
Challenge 3: 'Tackling climate change'. Participants will have to develop a new business concept or business model to fight against climate change using open data. To do this, they will have to combine at least one dataset in the domain of climate change and environment from the EU Open Data Portal, with any other source (for example, the FAO or the European Environment Agency).
Those interested in participating have to register their project using this online form, before March 24, 2019.
Then, the evaluation process begins, which will consist of two phases: preselection and final selection.
Pre-selection: an independent experts jury will evaluate the projects description,  and select a maximum of 4 teams for each category, based on its relevance to digital transformation in Europe and the potential of the proposed solution, among other factors.
Final selection: The preselected teams will be invited to develop their application or visualization in almost two months. Then, they will have to present their proyect during the final conference, which will take place on June 13 in Brussels. In addition to its relevance, the applications will be evaluated against some criteria such as solutions scalability or its interoperability to other data sources.

As a prize, € 25,000 will be allocated for each challenge, which will be split in the following order:
First prize:  EUR 15,000
Second prize: EUR 7,000
Third prize: EUR 3,000
For all those interested, the organizers have prepared a series of webinars, to detail the bases of the contest and show some data sources that can be used.
If you have an idea, do not hesitate to participate!