Value of open data in global health sector
Share
Fecha de la noticia: 23-03-2016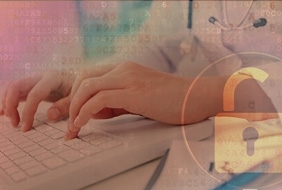 As healthcare systems worldwide become increasingly digitized, medical researchers and experts have more data than ever. Such information, open and accessible, provides major opportunities not only for national health policies but for diagnoses and tailored treatments known as  stratified medicine.
Nowadays, two approaches emerged for health data storing, ownership, usage, and responsibility. First, we deal with information guarded by public, academic and civic entities -medical expense, budgets, epidemiological tendencies, scientific results…- and, on the other hand, private user-generated data collected from wearable devices, social media and online searches. Regardless of their origin, opening up and reusing data impact positively in the whole of society.
Aware of the potential of this resource, the Ministerio de Salud Pública from Uruguay has launched the initiative A tu servicio, through which citizens have access to open data on national healthcare institutions. Thus, users can filter and compare the medical centres according to different indicators in order to choose the institution that best adapts to their needs.
Apart from boosting the citizen participation and improving decision making, open data may become the key factor to control diseases. This is the case of a project carried out by the government of Singapore since 2005, in which the National Environment Agency shares informations about dengue in order to prevent its expansion; publishing the active cluster areas in the republic.
This campaign has been designed with a two-fold objective: to promote residents' awareness on this health problem and alert the community about the seriousness of this disease. Moreover, data have been opened to let infomediary sector reuse them and create solutions and services which help fight dengue.
Nevertheless, despite the great benefits derived from health data reuse, it simultaneously implies new challenges; in particular, the storing, real-time treatment and integration  of the existing large volume of datasets. While it is also true that, thanks to technological advances and cloud-computing services, it is increasingly easier to overcome those obstacles. After all, information is no longer stored in an unique place, enabling the different agents to have access to  data and facilitating its re-use.
This is the example of international INDEPTH network - formed by different research centres in Africa and Asia- which collects health and demographic data from developing countries in order to improve the health surveillance systems as many nations lack the necessary policies, communities and infrastructures to guard and open up those data. So, though the coordination of the different members, the information is centralised on a open data catalogue for users, after registration, to freely use them.
At European level, UK leads the opening of health data since, in 2014, the Public Health Service (NHS) launched its own open data portal that allows citizens to compare health services in the country and make decisions based on public information. Such is the impact of open data that, according to NHS National Director, since data about cardiac surgery have been published, mortality rate has been reduced by one third in this type of surgical procedures in the country. Thus, studies based on data analysis have allowed researchers to study the impact of new medicines, improving the quality of life of  population.
Today more than ever it is clear the value of open data in global health sector; however, it is still necessary that public bodies, infomediary sector, civic organizations and citizens join synergies for further progress in the exploitation of open data. After all, it is essential to have a common consciousness to make open culture, regardless of the type of information, go deeper in each socioeconomic level worldwide.