Data Science Awards Spain 2017
Share
Fecha de la noticia: 16-06-2017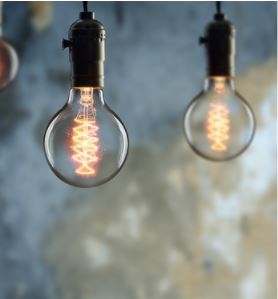 Best big data business initiative in Spain, best data scientist and best data reporter. The second edition of the Data Science Awards Spain 2017 is organized into three categories. Organized by Synergic Partners, with the support of Telefónica, Data Science Awards Spain 2017 is presented as a competition but is also an opportunity, networking, recognition and certification. Prizes that seek the recognition of analytical talent in Spain and that are committed  to discovering the latest trends within the world of Data Science.
The big data phenomenon is breaking into all sectors and business models and the vast majority of companies are adapting and reorganizing to become data-driven organizations. New business needs also entail cultural changes and the acquisition of new skills. Data science emerges as a present and future profession: managing, understanding and drawing conclusions from data. Together with technical knowledge and analytical skills, a more comprehensive vision is needed to help understand data and obtain business value.
With this philosophy, these awards are announced and organised in three modalities which can be entered until the 30th of June.
Best Business Initiative Big Data in Spain: companies pioneering the adoption of Big Data. The most outstanding initiatives will be evaluated and the most innovative and which achieves the best balance between the use of technology and the generation of business value will receive the award.
Best Data Scientist Award in Spain: The aim of this award is to discover analytical talent in the three specialities of data science: Data Scientist, Data Engineer and Data Visualization. Innovation, methodological rigour and applicability in the carrying out challenges will be evaluated.
Best Journalistic Data Work Award in Spain: the volume of data and information we have today requires clear, reliable and objective communication. This award recognizes the work of pioneering journalists in data-based communication, where the importance of sources, data processing, analysis using Big Data tools, clarity in the presentation and visualization thereof are key.
In a second phase, until September 15, those selected will be able to present their projects that will be assessed by a jury composed of major national and international experts in Big Data. The final decision will take place on September 25 and the awards ceremony will be held in October at the Big Data Week de Madrid.