The universities increase their open data offer (II)
Share
Fecha de la noticia: 21-03-2019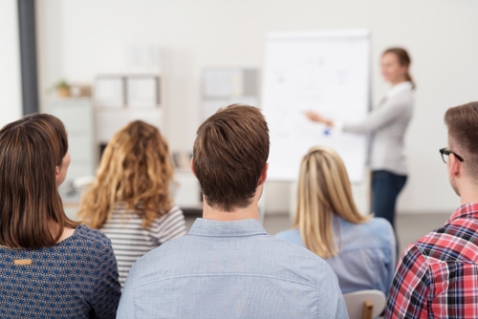 Analytical skills, data management, or knowledge of business intelligence tools ... These are just some of the terms that we surely find repeated if we perform a quick search in the most popular job portals.
Data has become a fundamental element of our economy, and it is not surprising that companies increasingly demand more profiles with these capabilities. Specific profiles are searched (as data scientists), as well as multidisciplinary professionals that encompass different areas of knowledge. One of these areas is data. In addition, even if you are already a professional with knowledge in this area, data is a constantly evolving field, so updating your knowledge is necessary to be up-to-day of new trends and techniques.
A few months ago, datos.gob.es made a compilation of some degrees, masters and courses to acquire or improve data management and analysis capabilities. In the article, we talked about the shortage of talent in these areas. As we commented, the offer does not stop growing, reason why we have considered appropriate to make a new compilation:
Carlos III University of Madrid has been one of the pioneers in training options for data analysis. The University offers two masters (Master in Big Data Analytics and Master in Statistics for Data Science) that are taught entirely in English, aimed at people with knowledge of Computer Science, statistics or mathematics who want to improve their knowledge. In addition, it also offers two degrees: Degree in Data Science and Engineering and Degree in Statistics and Business. While the fist one emphasizes new digital technology tools, including statistics, artificial intelligence or machine learning, the second one is more focused on the business sector and the training of professionals with quantitative skills, capable of transforming data into useful information for decision making in sectors such as finance, banking, insurance or business consulting.
The Universitat Oberta de Catalunya also offers a Degree in Applied Data Science, with the aim of training experts in the capture, analysis and visualization of data. Students will acquire knowledge of programming, mathematics, statistics, and management, essential to creatively develop their activity as a data scientist. This center also offers a Master's Degree in Data Science, to train expert professionals in data analysis, whether in big data environments, word processing, analysis of social networks or data in geolocalized environments. Its offer of shorter courses also highlight: specialized in specific subjects such as Python Programming for Data Science or Fundamentals of Business Intelligence.
The University of Deusto has a Big Data and Business Intelligence Program aimed at a heterogeneous audience: 50% of its students come from t business area and the remaining 50% are technical profiles. Its objective is to train professionals capable of completing complete data analysis cycles (extraction, management, processing (ETL) and visualization) to offer business intelligence services to organizations, companies and individuals.
The University of Valencia has developed a Data Science Degree and a University Master in Data Science. Both courses cover from the exploratory analysis of data to techniques of advanced visualization or machine learning.
In addition, business schools specializing in Big Data, Data Science and Artificial Intelligence technologies such as MBIT School are emerging. Its training offer is divided into Master Executive Programs, for people seeking a change through new knowledge, Expert Programs, to acquire knowledge in a specific area through their business application, and specific Programs designed to provide concrete knowledge in a reduced time and in a practical way. Some examples are the executive master in data science for professionals or the expert program in artificial intelligence for the company. The methodology that follows is the "learning by doing": the students have theoretical-practical classes whit sets of real data to apply the different algorithms / concepts that are taught during the classes.
Highlight also the training offer of organizations such as the Barcelona Open Data Initiative, the ODI node in Catalonia, which offers degrees in open data with internationally recognized certification. Through Open Data School Barcelona, ​​2 certificates are offered: Higher Certificate in Governance, oriented to the application of open data in public administration, and the Professional Degree in Data Journalism, aimed at journalists who want to learn how to transform data into information of public interest.
This is just a selection, but there are many more options. We encourage you to share in the comments other courses, masters or degrees related to data that you consider of interest.