Open data use cases to care for the environment and fight climate change
Share
Fecha de la noticia: 30-11-2020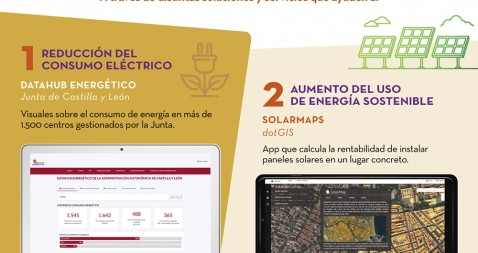 Climate change, air pollution and sea pollution. These are the 3 main environmental problems for Spanish citizens according to the latest Eurobarometer "Attitudes of European citizens towards the Environment", published in March 2020. The survey also highlights that 90% of the Spanish population considers to protect the natural environment important. Citizens want more action to be taken and believe that responsibility should be shared between companies, national governments, the EU and citizens themselves.
As with other sectors, such as education or health, open data can also help us to overcome environmental challenges. On the one hand, it provides us with detailed information to understand the situation and to be able to look for solutions. On the other hand, they serve to implement solutions that help us raise awareness and reduce our environmental footprint.
In its report "The Economic Impact of Open Data Opportunities for value creation in Europe", ", the European Data Portal highlights that data can "contribute to reducing total energy consumption in Europe, increasing the use of sustainable energy sources, protecting biodiversity and raising awareness of CO2 emissions", as well as generating an economic impact of around 1€ billion. Let's look at some examples:
You can find more examples in the applications section of datos.gob.es and in our environment section.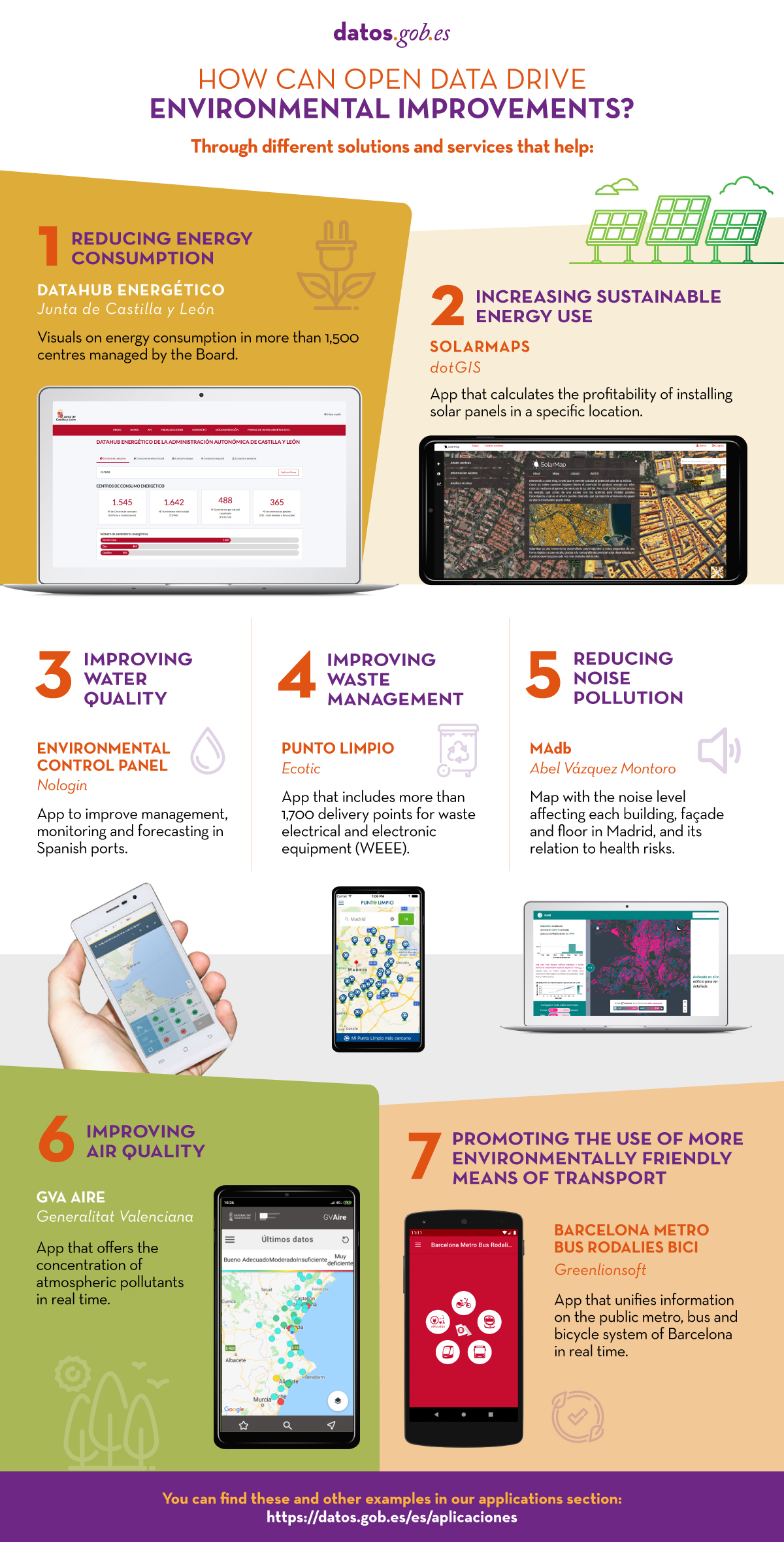 Ficheros adjuntos: