2019, the year of open public transport data in Spain?
Compartir
Fecha de la noticia: 22-01-2019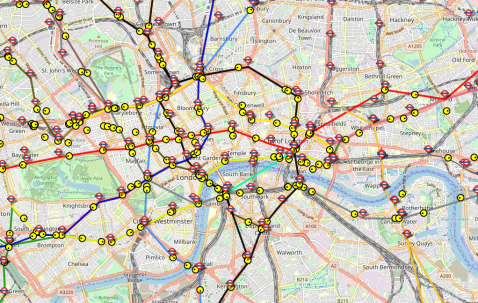 When we think about the reasons for promoting open data policies, one of the main reasons that immediately comes to mind is the improvement of citizens' life quality. There are many areas where open data have shown a significant impact on improving our day to day decisions-making, but one of the most important is related to mobility.
Public transport is one of the basic services managed by our public administrations to contribute to the efficient and sustainable development of people's travel needs. In addition, of course, an enormous amount of data is generated.  Published in the form of open data, these data contributes even more to the efficiency and sustainability of transport, which, moreover, is increasingly intermodal.
In 2013, the consulting firm McKinsey & Company identified three ways in which open data can help local and state governments reduce transport costs and improve service: 1) contributing to improved infrastructure planning and management, 2) optimising fleet investment and 3) providing better information for user decision-making. This does not include the indirect usefulness that mobility data can have for organizations that operate outside mobility area, such as tourism.
In cities such as London, we saw how open data from city's transport authority, Transport for London (TfL), was used in a Hackaton to map the approximate location of metro trains in real time, even before June 2010. This project, which is still available on the web, is just one example of the multitude of applications built to try to optimise the transport decisions made by the citizens of London every day. According to Deloitte's 2017 assessment report, the city economic impact is 130 million pounds per year, with 42% of Londoners using some application based on open TfL data. Around 14,000 developers are registered to data access and more than 700 applications are feed with these data, giving a clear idea of why TfL is considered a world reference in open public transport data.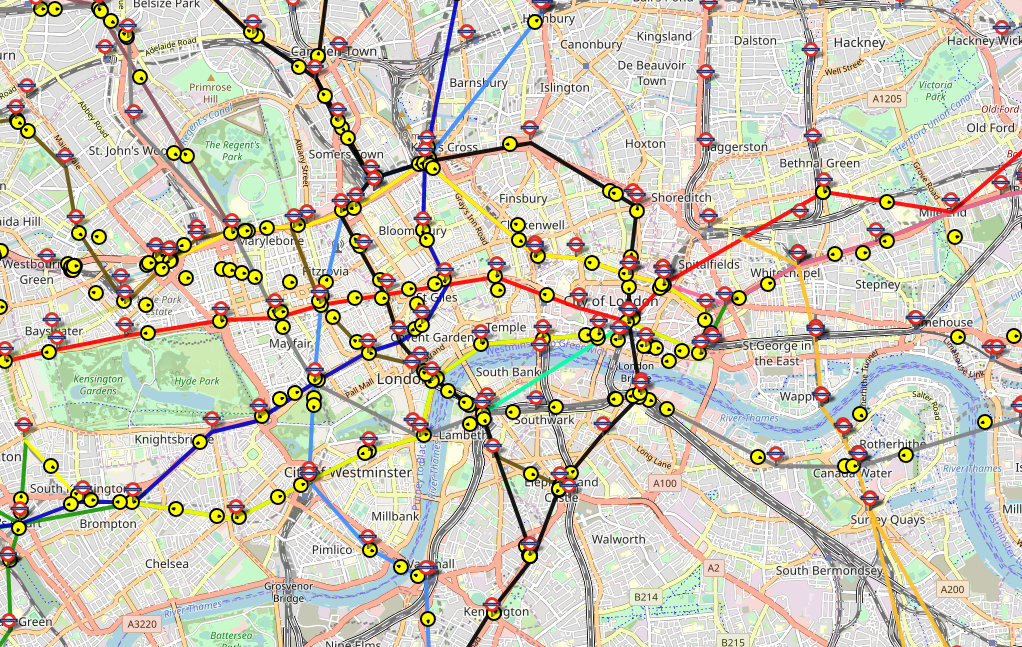 It is not a coincidence that in the 2018 Open Data Barometer, the United Kingdom scored 100 in the transport category.
The fourth edition of the Open Data Barometer (2016), the last complete version, ranked Spain 11th with a total of 73 points out of 100. The barometer methodology scores the state of open data in 15 key areas including legislation, land registration, commercial registration, environmental statistics and, of course public, transport data. Among the four worst scores that Spain obtains in these 15 areas is precisely data on public transport timetables, which obtain 15 points out of 100.
It is striking that in this decade (taking as reference 2016), Spain has not reached a degree of development commensurate with the importance of open transport data potential impact.
If we review the large applications of urban or interurban mobility, we see that both Moovit and Google Transit have real-time data from numerous cities in Spain. Moovit states that it works with 35 cities in Spain and Google lists 27 cities and a good number of inter-regional sources. On the other hand, few cities, such as Malaga or Gijón, publish these data in their open data portals, thus limiting the possibilities for developers to form ecosystems that propose mobility innovations that could be very beneficial for citizens.
However, something seems to be changing if we look at the announcements we have seen in 2018 related to important advances in the publication of open data related to transport and mobility.
The municipal transport company of Madrid has launched MyNavega in 2018 to allow users to configure maps and data, based on the contents found in the EMT GIS and has announced that it is working on a new API REST to improve access to its data.
The Metropolitan Area of Barcelona (AMB) announced at the ESRI 2018 Conference the launch of a geoportal that allows viewing and downloading detailed maps of topography, land use, orthophotos and details of public transport for the 36 municipalities that make up the metropolitan area.
In addition to these advances, Renfe announced at the 2018 Aporta meeting, the launch of its open data portal, which is already available with 47 data sets related to stations, timetables and indicators. This is another important step towards a more decisive impulse in the publication and reuse of open public transport data.
We hope that these remarkable advances in 2018 will mean that 2019 will be the year of open public transport and mobility data in Spain.
---
Content prepared by Jose Luis Marín, Head of Corporate Technology Startegy en MADISON MK and Euroalert CEO.
Contents and points of view expressed in this publication are the exclusive responsibility of its author.